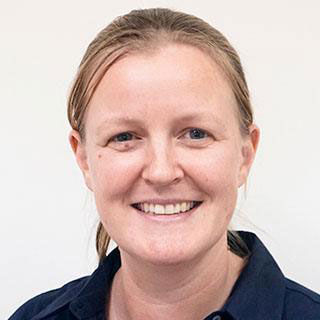 Cathy Tuckey
Physio Inq Licensee & Senior Physiotherapist
After qualifying as a physio from NZ in 2005, Cathy decided to seek fairer weather and moved to Brisbane to start her career.

In 2015 Cathy relocated to Perth, and after deciding to stay, she has taken ownership of Manning Physio in June 2018. She is excited about becoming part of the local community of Manning and bringing her unique style of physiotherapy to the area.

Cathy has post-graduate qualifications in Western Acupuncture and Dry Needling and is currently working her way through a Masters by Research degree at The University of Notre Dame in Fremantle. She treats all types of injuries and loves working with her patients to help them return from acutely injured/in pain, back to sport, work or their favourite leisure activities. She has had many years' experience running both mat and studio Pilates classes and believes that exercise should benefit both physical and mental health.

Cathy's areas of interest include Sacro-Iliac Joint (SIJ)/pelvic girdle pain, hip pain (including bursitis), back and neck pain, headaches, shoulder injuries, Temporomandibular Joint (TMJ) dysfunction and plantar fasciitis. Cathy also works with people with auto-immune arthritic conditions to help with pain management and advice on exercising with chronic conditions.

Cathy's favourite leisure activities include walking her dog (a standard poodle named Brian), gardening and anything creative (renovations, painting, sewing, cooking….). She has also represented New Zealand, Queensland and now WA in the sport of long-distance rifle shooting.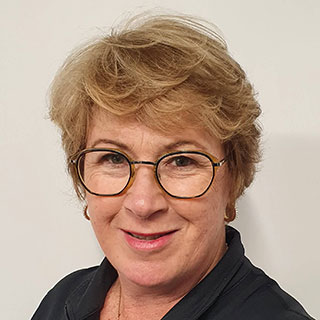 Karen Bond
Sports Physiotherapist
Karen has worked as an Orthopaedic and Sports Physiotherapist for nearly 40 years. As the previous owner of Spearwood Physiotherapy she is taking a step back from business management and continuing to work as a Physiotherapist. Karen is passionate about her patients and is well respected as a therapist by patients, doctors and surgeons in the Perth region. She has a special interest in knee conditions, both post-operative rehab and acute injury management; and previously lectured at Curtin University as part of the Post-graduate Sports Physiotherapy course.

Karen has a long history of working with numerous sports teams, including the WA women's hockey side and WA Rugby Union team. She is an avid golfer and enjoys watching sports of any code. Rugby will always be high on her list of favourite sports to watch as she has a son who is a professional rugby player overseas. She is however, equally proud of her other son who is an engineer here in Perth.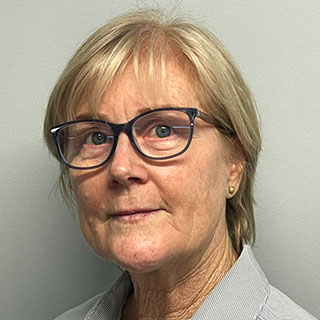 Dayle Falconer
Sports Physiotherapist
Dayle has over 40 years of experience working as a Physiotherapist. Her career began in 1979, when she graduated from the Western Australian Institute of Technology. Since then, Dayle's career has taken her into practicing both in hospital and in private practice.

Dayle has worked in many niche areas of Physiotherapy, including Orthopaedics, Gerontology, and neurological Physiotherapy.

Dayle has been with Physio Inq Spearwood (formerly Spearwood Physiotherapy) for over 20 years.

Outside of her work, Dayle spends time with her beautiful family, showcasing her green thumb in the garden and cooking up a feast in her kitchen.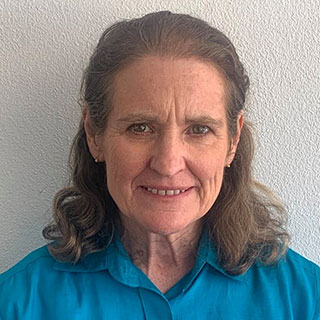 Dianne Mavor
Musculoskeletal Physiotherapist
Dianne has many years experience working in Private Practice Physiotherapy since completing her Physiotherapy degree and Post-graduate studies in Musculoskeletal Physiotherapy. 

Dianne enjoys all areas of Physiotherapy practice but has a special interest in posture related conditions such as neck pain and headaches. She uses a variety of treatment modalities including Mulligans techniques, dry needling, soft-tissue release and mannual therapies.

Outside of her work as a Physiotherapist, Dianne loves to keep active and enjoys dancing, swimming and cycling.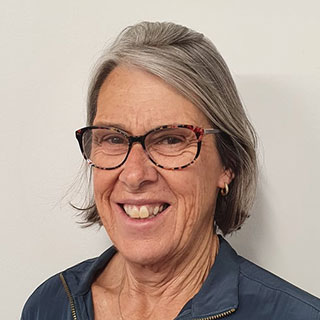 Judith Rodrigues
Sports Physiotherapist
Judith has worked as a Physiotherapist for many years, following completion of her Physiotherapy degree and Post-graduate training in Sports Physiotherapy. Throughout her career she has worked across many areas of Physiotherapy and especially enjoys working with children and adolescents with sports injuries. Judith believes in the importance of exercise for well-being and as someone who loves to run and cycle herself, she is an advocate for maintaining exercise capacity and general mobility in the older adult population. Judith has also completed training in the Watson method for headaches and uses this to achieve great results for her patients.

Outside of work, Judith is an avid traveller and is looking forward to being able to return to international travel. She especially enjoys adventure travel including hiking around South America and of course in our own West Australian backyard.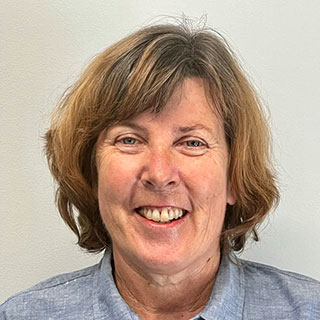 Lisa Dymond
Sports Physiotherapist
Lisa has worked as a physiotherapist for the past 40 years, including time spent running her own clinic, working in the Royal Perth Hospital Rehabilitation clinic and at Curtin University Sports injuries clinic.

Lisa completed her undergraduate Physiotherapy degree, followed by her Sports Physiotherapy post-graduate qualification. She worked with hockey players including the WA Women's hockey team for several years earlier in her career. More recently Lisa ran Living Longer, Living Stronger classes (strength training for the over 65's).

Lisa has a special interest in treating shoulder injuries, however she also commonly treats soft tissue injuries of the back, neck, upper and lower limbs. Her treatment philosophy is that the body functions best when it is moving well, moving often and staying strong. As a therapist she listens to her clients and works with them to create a program to manage their condition and give the best outcomes for them.

Outside of work, Lisa enjoys camping, bushwalking, snorkelling, kayaking, cycling and bootcamp. Following completing a TAFE course in 3D Visual Arts in 2012, Lisa's other passion is creating 3D art/sculpting.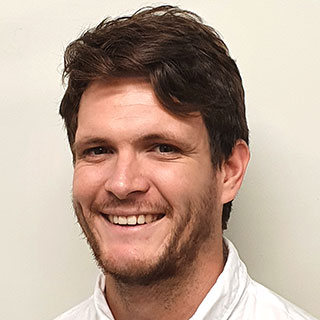 Steven White
Physiotherapist
As a recent graduate from Curtin University Steven loves working with patients of all ages with a variety of conditions. He has a special interest in soccer injuries and currently helps with his local youth soccer team. 

Steven grew up in Perth and has travelled to various countries and volunteered through aid organisations to help locals in need. This has included building houses/schools and looking after a blind soccer team. Back in Australia, the last 2 years has seen Steven volunteering up in Port Hedland to assist the yearly turtle tagging operation.

Steven joined the team at Physioinq Manning in January 2021 and is now working between Manning and Spearwood. Physioinq Spearwood is thrilled to have Steven on our team and are looking forward to working together to look after our local Spearwood residents.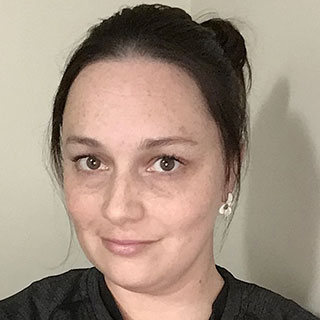 Melanie Blackmore
Remedial Massage Therapist
Melanie is an experienced Massage Therapist with over 6 years in the industry. She likes to take a holistic approach to massage to achieve longer lasting outcomes. She uses a mix of sports, deep tissue and remedial techniques and has a special interest in neck mobility and pain relief.

Melanie loves to spend her time outside of work with her family and 2 dogs. Given the chance she would live on a large block of land and provide a home for 50+ rescue dogs!